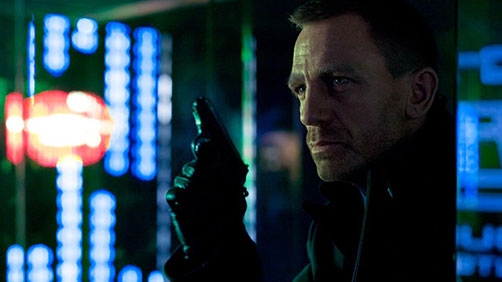 Entertainment Weekly
It's official — we have reached the era of the billion dollar Bond!

Sony announced today that Skyfall has surpassed the $1 billion mark at the global box office, becoming just the 14th film in history to reach the coveted milestone.

The 23rd entry in the James Bond series has shattered every record in the franchise's 50-year history. Skyfall, which was produced by MGM, EON Productions, and Sony for $200 million, has earned $289.6 million in North America alone (including $4.6 million this weekend), clobbering the domestic record set by Quantum of Solace, which earned $168.4 million in 2008.
Pretty impressive.