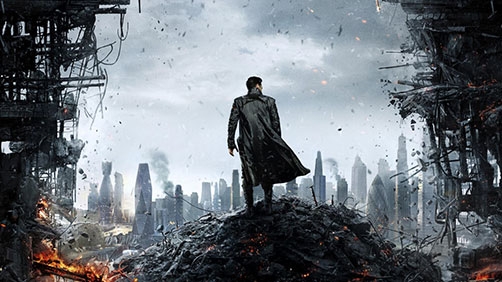 TrekMovie.com
Still months away from its debut, and we're learning more and more about Star Trek Into Darkness. Last week, Paramount released the official synopsis for the film, and now we have the first official teaser poster as well. Although we've been told that Into Darkness won't be a rehash of The Dark Knight, the influence of the dark Batman franchise seems strong in the new poster.
Batman influence? Seriously? This is more than influence, this is a rip-off and it's really annoying to me. What is happening to my beloved Star Trek franchise?
Wreckage creating the outline of the Starfleet logo… I mean, look at the Batman poster in question. That's a little more than inspiration methinks.
Still, I'll try not to be too upset about this and just look forward to what's in store for us.