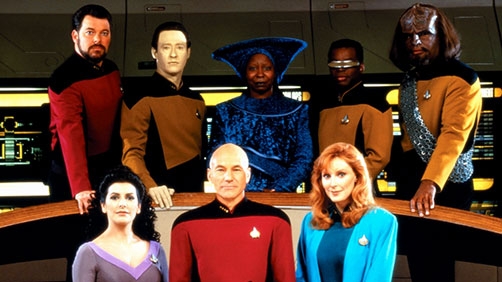 As much as I have been enjoying the remastered Star Trek: The Next Generation (TNG) Seasons 1 and 2 clips, episodes, theater events, and news, Season 3 is what I'm really look forward to. That's when TNG really got cooking. And oh my goodness, how much better are the uniforms from Season 3 onward? Serously!
Season 3 gave us some of the best in Star Trek like:
Wow, until I compiled this list I forgot just how good Season 3 was/is. I mean I don't think there are any episodes in Season 3 that aren't enjoyable, but look at that list of standouts.
We had the opportunity to view this trailer at the Season 2 Theater Event, and here it is, now available for you to view online.