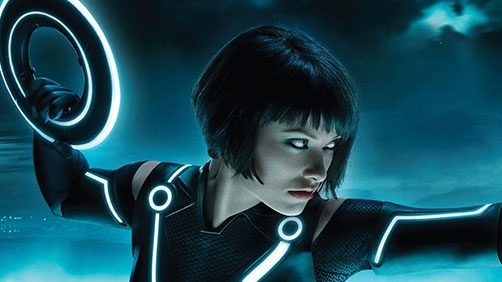 The Hollywood Reporter
The sequel to the 2010 reboot Tron: Legacy —called Tron 3 in some quarters—is moving a step forward with Disney in negotiations to hire Jesse Wigutow to pen the latest draft of the script.

Joseph Kosinski, who directed Legacy, is attached to helm this installment, which is being developed with a renewed purpose under Alan Horn, who took the reins of Disney Studios in June.

Some considered the dark and trippy Legacy —which teamed newcomer Garrett Hedlund with Jeff Bridges, star of the 1982 original Tron —a lukewarm performer when it opened in December 2010. But the film grossed $400 million worldwide, good enough to spark interest in prolonging the franchise. With that foundation and a strong brand, Disney believes it can really go for broke with a new movie.

Plot details are being kept under wraps. David DiGilio wrote an earlier draft of the script. Justin Springer, a co-producer on Legacy, is producing Tron 3.
Joseph and I both really liked Tron: Legacy — we're going to have to talk about that on our podcast soon! — so this is exciting to us! I hope it's as good as Legacy. And man, the way Legacy ended, there's a lot of potential there.