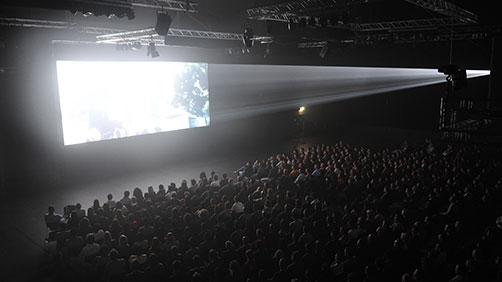 Here's your weekly guide to what's in theaters that you may want to see. There's a lot of good stuff to choose from, you may need to hit the theater more than once this weekend. And what better time than the Christmas/New Year holiday? Get ready, here we go.
New Films
Promised Land
There is something interesting about this film. I love a good drama, although I am concerned about what propaganda may be in this film. But I will certainly give it a chance. I'm not sure when I personally will get to see it, but you can be sure I will.
Les Misérables
Get yourself to the theater and see this awesome film! Be warned though, this film deals with adult themes including prostitution. It is nothing alluring or appealing, but deals with the corruption and nastiness of such, but it is not for young children.
Django Unchained
I don't know that I won't like this film, but I have my suspicions. But again, it's on my list to see and I will see it soon. It's a Quentin Tarantino film, so it will certainly be bloody and violent, be warned.
Parental Guidance
No. Just no.
Still In Theaters
Jack Reacher
Fun film and worth seeing. Though Joseph's review is, in my opinion, just a bit overly harsh, it's worth reading. Here it is: Joseph's Review. And we talked about it on The MovieByte Podcast. Episode #24: Tom Cruise Haters.
This is 40
As a member of the MovieByte audience, I hereby forbid you from seeing this film. NO REALLY, there is no way this film is any good.
The Guilt Trip
Ugh.
The Hobbit: An Unexpected Journey
If you haven't seen this awesome film yet, why ever not? My Review. Episode #23: In a Starship Lived a Hobbit…
Lincoln
Worth seeing, despite some issues I have with the historical revisionism. Joseph's Review. Episode #19: Liquid Golden Eyes.
Skyfall
Worth Seeing. My Review. Episode #18: That Was Your Master Plan?
Breaking Dawn: Part II
Depending on how you feel about The Twilight series, it might be worth watching to you. I enjoyed it. It's a decent installment in the franchise. My review. Episode #19 of The MovieByte Podcast discussing the film.