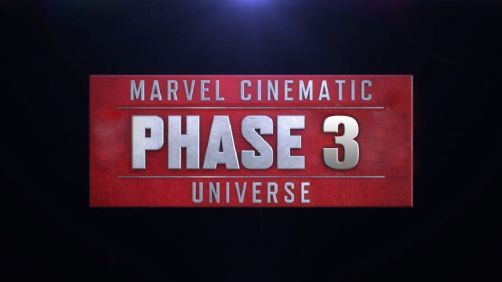 Rob Keyes — Screenrant.com
Marvel boss Kevin Feige and soon-to-be-ex-Sony-boss Amy Pascal will be co-producing thew new Spider-Man venture and after the character makes his introduction in the MCU, he'll get his own movie on the release date previously held by Thor: Raganarok. To fit it in, Marvel's Phase 3 plans – as announced in October 2014 – have now shifted back to accommodate the change with the exception of the third and fourth Avengers installments which will hold their summer opening dates in 2018-19. Four movies change dates.
Here's a screen shot of the previous release dates timeline, followed by a listing of the new release dates. The four that have changed are: Thor: Ragnarok, Black Panther, Captain Marvel, Inhumans.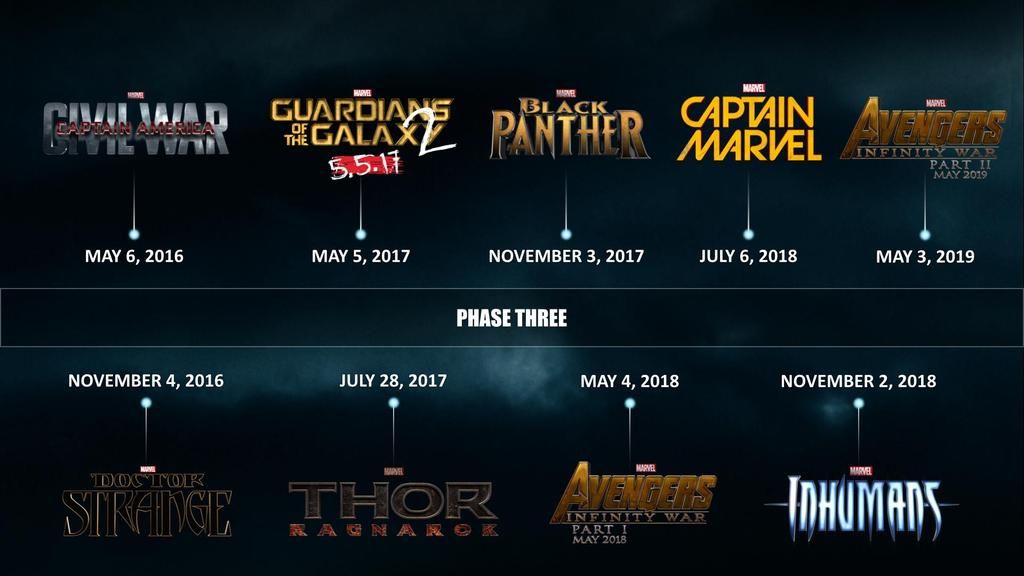 Current Dates:
Phase 2
2015
May 1, 2015 – The Avengers: Age of Ultron
July 17, 2015 – Ant-Man
Phase 3
2016
May 6, 2016 – Captain America: Civil War
November 4, 2016 – Doctor Strange
2017
May 5, 2017 – Guardians of the Galaxy 2
July 27, 2017 – Spider-Man
November 3, 2017 – Thor: Ragnarok
2018
May 4, 2018 – The Avengers: Infinity War – Part 1
July 6, 2018 - Black Panther
November 2, 2018 – Captain Marvel
2019
May 3, 2019 – The Avengers: Infinity War – Part 2
July 12, 2019 – Inhumans