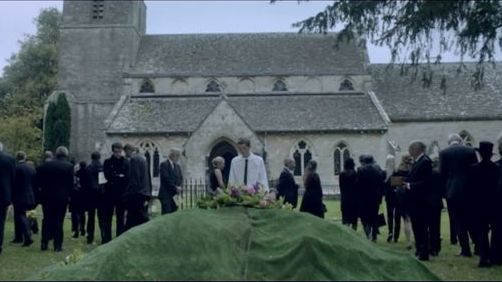 Forgive me J.K. Rowling fans, I have let you down. Though the Harry Potter series may just be my favorite fantasy series, I know nothing at all about J.K. Rowling's The Casual Vacancy. It's a shame, I suppose, because — at least from what I know of her Harry Potter series, I consider Rowling to be one of the best modern writers of our time. I have no doubt that The Casual Vacancy is good, but I know nothing about it.
Now maybe I'll at least learn about it through this BBC series — though if it's anything like the relationship between the Harry Potter books and films, the live action drama will not come anywhere near the level of the book. But we'll have to let people who are familiar with both be the judge of that.
Be aware that while Harry Potter can be considered a children's book series — I am given to understand that The Casual Vacancy is no such thing at all. It deals with adult themes. Here is the official synopsis:
The Casual Vacancy centres on Pagford, a seemingly idyllic English village with a cobbled market square and ancient abbey. Behind the pretty façade, however, is a town at war: rich at war with poor, teenagers at war with their parents, wives at war with their husbands, teachers at war with their pupils.
The sad news is that, while it airs in the U.K. later this year, there is no word on the U.S. release date. I'll keep my ear to the ground.