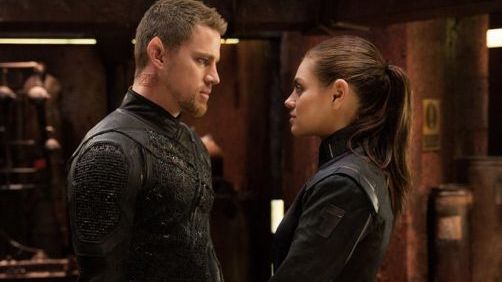 Kevin Jagernauth — The Playlist
"The SpongeBob Movie: Sponge Out Of Water" opened to much larger than expected $56 million dollar haul this weekend, far beyond the expected $30 million folks predicted.
...
But the bigger headline belongs to "Jupiter Ascending." With a price tag in the neighborhood of $175 million, the first whiff of trouble arrived last year whenWarner Bros. abruptly pushed the film from a scheduled summer slot, just weeks before it was due to be released. The line trotted out was that more time was needed on post-production, but it would seem the studio had good reason to be worried for the movie. This is the Wachowskis' worst opening since "Speed Racer," and while "Cloud Atlas" did even lower numbers, it also bowed in one thousand fewer cinemas on its first weekend.
What. Is. Happening?!? The American populace have lost their minds.