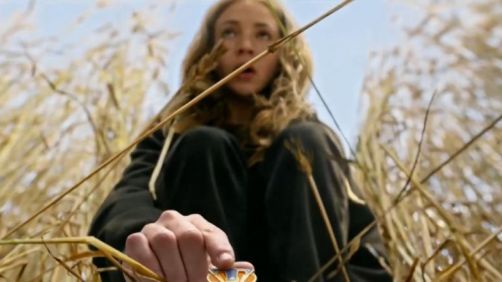 Haven't had much to say about this film yet, but I'm most definitely looking forward to it. All the signs point to a great film from a great director. This is the guy that brought us The Incredibles, Ratatouille, and Mission Impossible: Ghost Protocol so I'm quite willing to bet that Bird is going to knock this one out of the park. The concept is quite intriguing, and as I said in a previous post, I'm a sucker for a good fantasy film. This one looks like it's going to be a doozy of a fantasy film.
Here's the official synopsis from Disney:
From Disney comes two-time Oscar® winner Brad Bird's riveting, mystery adventure "Tomorrowland," starring Academy Award® winner George Clooney. Bound by a shared destiny, former boy-genius Frank (Clooney), jaded by disillusionment, and Casey (Britt Robertson), a bright, optimistic teen bursting with scientific curiosity, embark on a danger-filled mission to unearth the secrets of an enigmatic place somewhere in time and space known only as "Tomorrowland." What they must do there changes the world—and them—for ever.
The film makes its way to theaters on May 22.