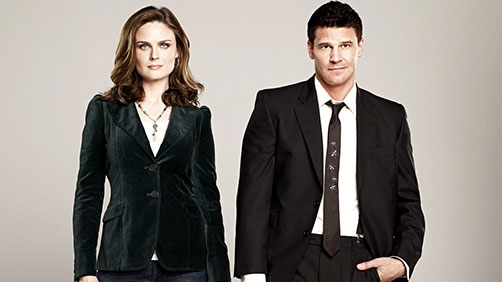 TV Line
We're referring, of course, to the show's suddenly single shrink Sweets, whose break-up with Daisy left him essentially homeless. Enter Booth, who invites him to crash at Casa de B&B.

The catch? He never vetted the new houseguest with his significant other!
I am a long time fan, but I'm experiencing some serious frustration with this show right now. Why are we messing with the relationships? Why did Sweets break up with Daisy, again? What are these stupid rumors of breaking up the beloved Hodgins and Angela? Grrr. TV Shows.