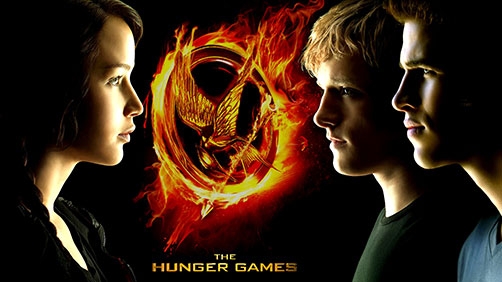 This is pretty fun. I got to see this in the theater a couple days ago and at first I thought we were going to get to see a trailer for Catching Fire but I thought it seemed too early. It turns it, it is too early. But this will tide us over until a trailer comes out.
I have to say, it's pretty cool! For those that may not know, The Hunger Games: Catching Fire is the second installment in The Hunger Games trilogy. This one is being helmed by director Francis Lawrence, whom I don't know much about. The film stars Jennifer Lawrence, Josh Hutcherson, Liam Hemsworth, Lenny Kravitz, Elizabeth Banks, Stanley Tucci, Donald Sutherland, Toby Jones, Woody Harrelson, Jena Malone, Philip Seymour Hoffman, Amanda Plummer, Lynn Cohen, Patrick St. Esprit, Meta Golding, Bruno Gunn, Alan Ritchson, E. Roger Mitchell, Maria Howell, Stephanie Leigh Schlund, Sam Claflin and Jeffrey Wright.
I'm greatly looking forward to it.