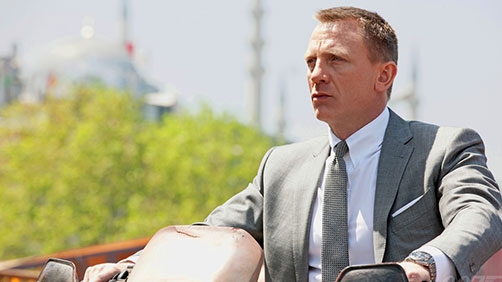 Roger Ebert's Journal
In this 50th year of the James Bond series, with the disappointing "Quantum of Solace" (2008) still in our minds, "Skyfall" triumphantly reinvents 007 in one of the best Bonds ever made. This is a full-blooded, joyous, intelligent celebration of a beloved cultural icon, with Daniel Craig taking full possession of a role he earlier played well in "Casino Royale," not so well in "Quantum"—although it may not have been entirely his fault. I don't know what I expected in Bond #23, but certainly not an experience this invigorating.
This film really got Ebert's attention. I wish I could get this excited about the film.