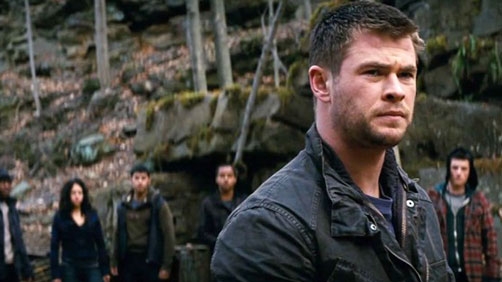 Roger Ebert
The velocity of events picks up considerably, however, in an endless and mindless combat sequence in which the Wolverines prove to be fierce combat troops and the North Koreans are reassuringly incompetent. The kids, even the girlfriends, are adept at handling heavy-duty automatic weapons, even machineguns mounted on top of captured vehicles (or pointing out the sun roofs of their cars).

They're also gifted strategists, instinctively occupying the high ground and spraying bullets down upon the hapless enemy forces who are often conveniently lined up in the street below. They achieve all of these things with remarkably little dialogue; most they just shout exhortations at one another and eavesdrop on speeches to the population by the enemy leader, Capt. Cho (Will Yun Lee).
Roger didn't like it very much either. In case you missed my review, I was not very kind regarding this film.