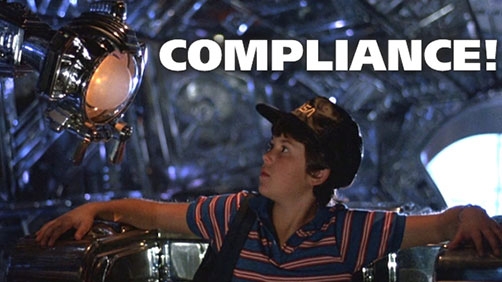 FilmoFilia.com
Remember the name Colin Trevorrow? We reported a while ago about him being the possible Star Wars: Episode VII helmer and now, after weeks and weeks of rumors, news is now out that he is not taking on Star Wars, but is instead taking on another beloved-nostalgic cinema classic – Flight of the Navigator.

According to Variety, director Colin Trevorrow and screenwriter Derek Connolly, who worked together on this year's indie Safety Not Guaranteed, have been hired by Disney to (at least) co-rewrite the script for one of my personal childhood favorites.
Well that was one film I didn't need to see re-made. Ugh.