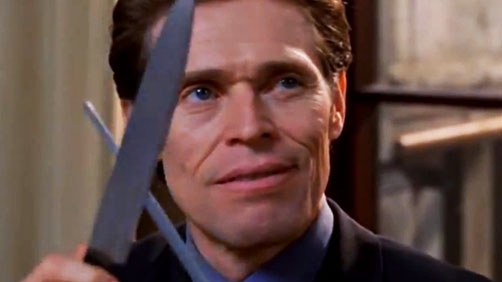 Happy Thanksgiving!
Willem Dafoe (on the right there) is ready to carve a Thanksgiving turkey, how about you?
On this Thanksgiving day, I personally am thankful for my friends, my family, my kids, the country I live in, a great year of films, the launch of MovieByte this year, and all of you. You guys are absolutely the best and you make this site possible!
Other than Joseph's review of Lincoln which he finished yesterday, and we released today, and this post you're reading right now, we won't be posting today. Joseph and I will be spending time with our respective family and friends.
But we hope you have a great day today, carving turkey, pigging out, and giving thanks for everything we have. We'll be back tomorrow!