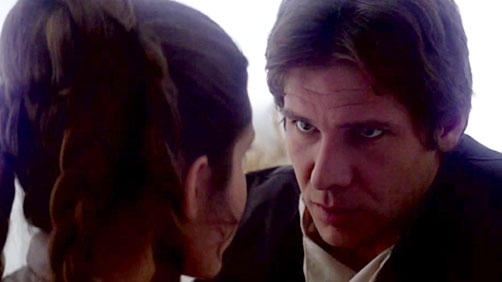 Entertainment Weekly
Harrison Ford is open to the idea of bringing Han Solo back to life on the silver screen in 2015, according to sources close to the just-announced Star Wars sequel, but don't be surprised if his contract includes a mandatory death scene for the sly old space smuggler.

"Harrison is open to the idea of doing the movie and he's upbeat about it, all three of them are," said one highly placed source, referring to Ford, Mark Hamill, and Carrie Fisher, the trio that made a hyper-speed jump to global fame on May 25, 1977, the opening night for George Lucas's original Star Wars film.
Well, we shall soon see if any of the original cast will be called for.