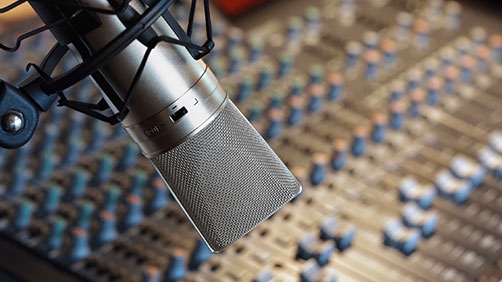 Here is a chance for you to listen in as Joseph and I record The MovieByte Podcast tonight at 6:30 PM Central Time. We have added two pages to the site (which you can also find in the Podcast dropdown menu above). First is the podcast schedule page. Here you can see when episodes are scheduled, if they'll be live recording, and when whey will be released.
The second page is where you listen to the live recording. At a future date I hope to integrate an official chat into the live page, but for now we'll use the built in chat for the site I'm using for the live broadcast, Mixlr. You'll find the chat here and we'll be there when we go live.
Some Background
As some of you may know, my inspiration for starting a podcast came from my love of Dan Benjamin's work on his podcasting network, 5by5. I am under no delusion that I am as good as he is, or that I will ever be. Initially, my talks with Joseph were for starting a podcast only. It sort of morphed into this website, which now I consider to be even the larger part of what MovieByte is.
Still, the podcast is important and we love doing it. And we are looking for ways to get more engagement and involvement. Toward that end I have been getting geared up to do live recording. I will not hide that I would never have thought to do this if I hadn't seen Dan Benjamin doing it with 5by5. However, this live recording will be different from 5by5's live broadcasting. The 5by5 live broadcast page always has something playing on it. Dan has said he considers 5by5 a broadcasting network. MovieByte is not a broadcasting network. It is a site for movie and TV lovers that has podcasts about the same topics. Toward that end, I have not even called this live feature "broadcasting" but "live recording".
Understand that I basically consider this feature to be "in beta" (whatever that means) but we really think it will be a lot of fun and we hope you will join us tonight at 6:30 Central Time as we figure out this new feature.
We'll see you there!