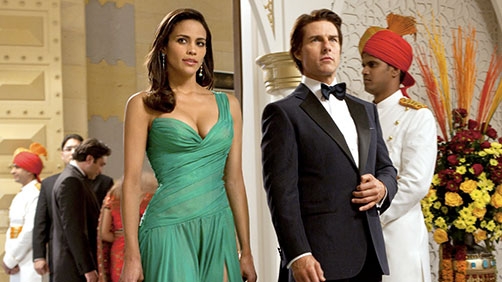 Deadline
After directing Tom Cruise in Jack Reacher, Christopher McQuarrie is poised to take on the next installment of Cruise's signature tentpole. I'm told that McQuarrie is the choice to helm the fifth Mission: Impossible film that is in the early stages of being put together by Paramount Pictures and Skydance Productions. They will hire writers before making it official, but he's the guy that Cruise and JJ Abrams want.

M:I-5 is a big priority for the studio after the Brad Bird-directed Mission: Impossible — Ghost Protocol grossed just under $700 million worldwide. McQuarrie, who won the Oscar for scripting The Usual Suspects, has more recently become Cruise's go-to guy as a writer.
Well, there you go. It looks like MI5 is moving forward. I do have to say I like what I see of Jack Reacher, though obviously I'm reserving final judgement until it comes out. But maybe McQuarrie can bring something cool to the franchise.