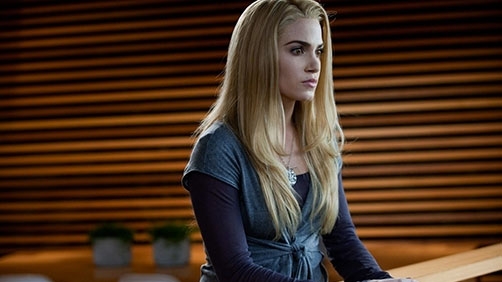 Movie Line
After spending four years and five movies playing Bella Swan's vampire sister-in-law Rosalie Hale in the Twilight series, Nikki Reed understandably has a bittersweet perspective on the billion-dollar franchise coming to a close in this week's Breaking Dawn Part 2. On the one hand, she won't miss the hate mail from fans who have taken her character's onscreen iciness to Kristen Stewart's heroine to heart for four films.
Wait, stop right there! What? Are there really people that stupid that send Nikki Reed hate mail for the way her character, Rosalie, treats Kristen Stewart's character, Bella Swan? WHAT. ON. EARTH?!?
That's it. That's the only reason I'm linking to this. I haven't even read the whole thing. Just the idea that there could be people out there that stupid amazed and astounded me so much I had to say something about it.