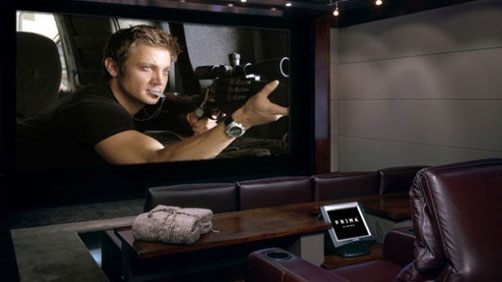 UltraLinkx
If you're a true cinema lover and are a millionaire, Prima Cinema may be the thing you've been waiting for. It is an elite movie service which brings cinema movies straight to the comfort of your own home. So if a new film were just released in the cinema today, instead of going to the cinema, you can watch it at home right now.
Uh huh. So how many smackaroos do you have to put down for this?
What's the cost for all this? $20,000. The cost just doesn't stop there though. You have to pay $500 each time you watch a new film too.
I'll pass, thanks.