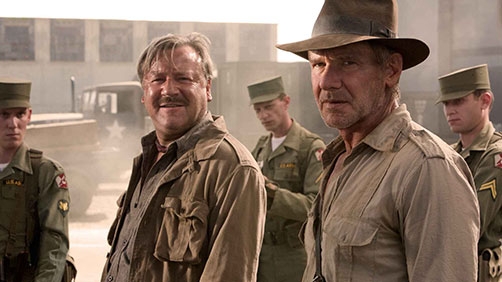 Entertainment Weekly
Well, it's complicated. During a shareholders conference call on Tuesday, Disney chief Bob Iger said there were "some encumbrances" to monetizing Indiana Jones. It appears that is a bit of an understatement. EW has confirmed that Paramount Pictures, heretofore the franchise's sole Hollywood home, retains the rights to distribute any future Indiana Jones movies, as well as all the rights (from distribution to DVD/Blu-ray) for the previous four Indy films. That alone wouldn't prevent a fifth Indiana Jones from happening — Paramount holds similar distribution rights for several Marvel Studios franchises, and that train is happily chugging along. (When reached by EW, a Disney spokesperson said the studio could not comment further on the Lucasfilm deal until it clears the regulatory process.) But anyone hoping to hear John Williams' stirring Indy theme once more should keep a few other factors in mind.
Click through and read on for quite a few more hurdles and challenges to the idea of new Indiana Jones.
Frankly, I think that may be a good thing. While it is sadto think that the horrible film Kingdom of the Crystal Skull would be the last hurrah, I don't want to see the franchise nosedive further.