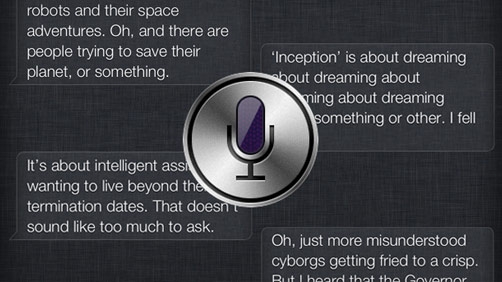 The Verge
You may or may not have noticed that sometimes Siri says crazy things. We recently noticed that Siri summarizes movies in a pretty funny way, too. Siri seems to have a distinct preference for Sci-Fi (who can blame her?), though she also has a few words to say about the classic Wizard of Oz, as well as Pixar's Toy Story.
Siri is such a dear. Not only can she give me the weather report, the latest game stats, remind me to milk the cow at 4:30 am (on Mondays, Wednesdays, and Saturdays), but she can also tickle my funny bone.
I trust that Apple, without Scott Forstall (the head of all things iOS for the last several years that just left the company) will keep this kind of humor for Siri rolling out for many years to come. Maybe we should ask Siri to review some for MovieByte.