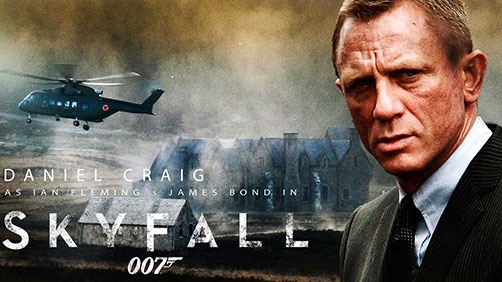 I'm not exactly jumping up and down with excitement about the newest Bond film the way the rest of the world seems to be. Still, it was a decent film, and had some truly great scenes and moments in it.
One of the great things about this film is its opening title sequence. I was not a big fan of the opening title sequences of the previous two Daniel Craig Bond films, but this third film had a pretty awesome one. And for your viewing pleasure, it is embedded below.
Call me a geek, or a nut, or whatever, but details like this really set the tone for a film. A well done opening title sequence is a big part of the film in my estimation, and it's one thing Skyfall got right.