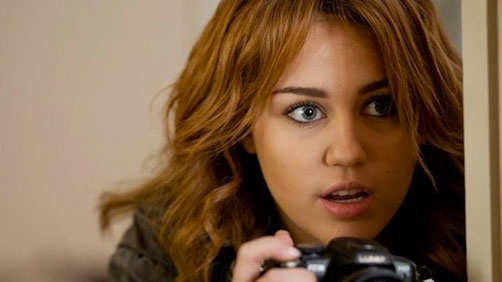 Just found this. It's been on YouTube for over a month but it's comical how bad it looks. I mean, let's see, bad plot? Check. Bad actress? Check. Lots of cheese? CHECK!
Does this look like a Miss Congeniality rip-off to anyone else? Well it does to me, and it looks like bad one to top it off.
But I suppose this will appeal to the teenage girl demographic — there's certainly no lack for comments from what appears to be teenage girls on this trailer's YouTube page. Such as:
I love how she says "I'm so Undercover" -33 Love you Mileyyy !!
Or:
OMG soooooooooo cooool (:
Or:
Miley My LOVE <3 <3 <3 God I LOVE you <3 <3 <3
Okay, I think I'll go weep for the human race now.