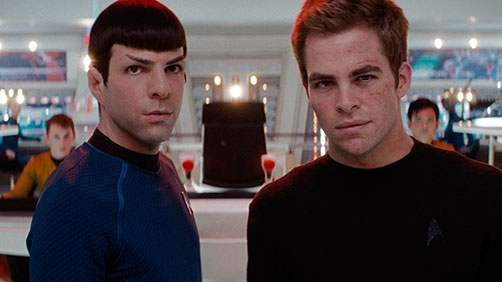 Entertainment Weekly
Boldly going where only Christopher Nolan has gone before, the first nine minutes of J.J. Abrams' Star Trek Into Darkness will debut on roughly 500 IMAX screens starting Dec. 14, Paramount Pictures announced Wednesday. The 3-D footage will play in front of IMAX exhibitions of The Hobbit: An Unexpected Journey.
Well what do you know about that…
For those of you not planning to see The Hobbit in IMAX, never fear, Trek Movie later reported that there would be a theatrical trailer attached to non-IMAX versions of The Hobbit.