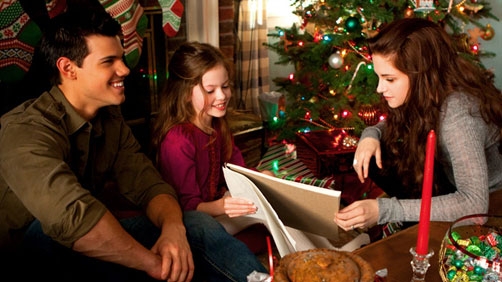 Film.com
There were no turkeys at this year's Thanksgiving box office, as movie goers stuffed the box office like never before, leading to the highest five-day gross in the history of cinema with an estimated $288 million taken in.

Of course, there were also no real surprises either, with holdovers hanging on to the top three spots. "The Twilight Saga: Breaking Dawn – Part 2″ led the charge with an estimated $64 million over the five-day extended weekend, followed once again by "Skyfall" in second place ($51 million) and "Lincoln" in third ($34.1 million).
I went to the theater this past Friday (day after Thanksgiving) and let me tell you, it was PACKED!
It is a little surprising to me that Red Dawn was a little bit low on that list, but everything else is pretty much as I would have expected it to be.