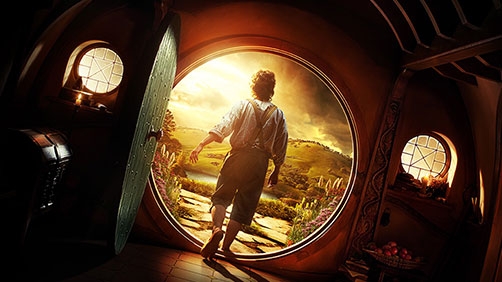 Entertainment Weekly
Tolkien fanatics, ready your browsers! Advance tickets for The Hobbit: An Unexpected Journey — which opens Dec. 14 — will be available for purchase on Wednesday, Nov. 7 starting at 12 p.m. ET.

But if snagging the earliest seats for the first of three films based on J.R.R. Tolkien's beloved novel just isn't enough Middle Earth for you, you're in luck. The official Extended Editions of director Peter Jackson's Lord of the Rings trilogy — set 60 years after the events of The Hobbit — will also be screening in back-to-back-to-back marathon runs on Saturday, Dec. 8, and Sunday, Dec. 9. Tickets for those events, which will likely run for a total of over 12 hours, are also going on sale at the same time as the Hobbit tickets: Nov. 7, at noon ET.
I don't have much to say about this, but I really just wanted to give you all an FYI.