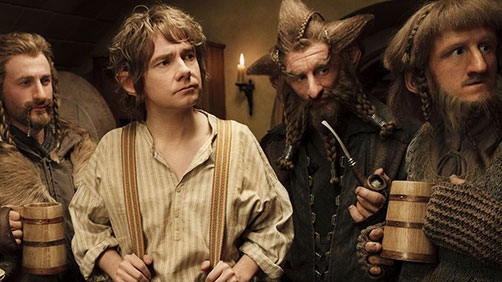 The Hobbit may not be coming out for another month, but we've got the full soundtrack by Howard Shore right here. As far as I can tell, Empire Online first posted this player widget.
Due to copyright concerns you can't skip around to different portions or tracks in the music, but it's still a fun listen.
Beginning December 10th, the Soundtrack will be available for purchase in both a standard edition and a deluxe edition. I'd wager it will be worth owning regardless of how the film turns out. I've only listened to the first few minutes and I already love it. Howard Shore has returned and it is obviously building on his previous work in Lord of the Rings, and certain elements and thematic motifs are making a reappearance in this soundtrack, which is entirely appropriate.
Here it is:
And in case you need a refresher or have been living under a rock and simply haven't seen it yet, here is the trailer for this upcoming film, which hits theaters December 14. You can bet I'll be in my seat as soon as possible to see this film.