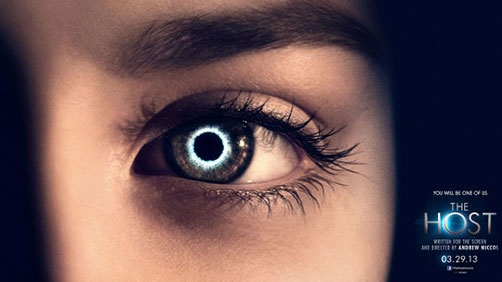 It looks like Stephanie Meyer's new book, The Host, is getting a feature film. Not surprising given the success of the film adaptations of her Twilight series.
I do have to say, I have some interest in this film, though it also looks like it may have a cheesy love story it in as well (understand I'm coming from a perspective of not having read the books and knowing nothing about the plot except what I see in the trailer here).
Also, aliens taking over a human body reminds me a bit of the Goa'uld from Stargate SG1, right down to the glowing eyes. Maybe Meyer is a fan?
Anyway, time will tell if it will be any good.