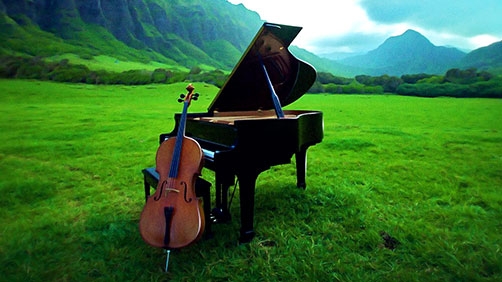 The Piano Guys are awesome and this is soooo worth watching.
From the YouTube Page:
All of the sounds you hear were created by cello, piano, and vocal textures

This video was all filmed within a 20-mile radius in Southern Utah! There's a rumor they might film The Hobbit II here. Well, at least there is now. =)

Story behind the song:

Since the beginning of The Piano Guys, "Lord of the Rings" has been our most requested work. As we reach one million subscribers we thought it fitting to dedicate this arrangement to our "subs." This was an intimidating project—encompassing the power and the beauty of the many musical themes throughout the movies; capturing the emotion and the "epic" nature of the story; and all with a few cellos, a piano, and a couple Canon 5D Mark IIs.