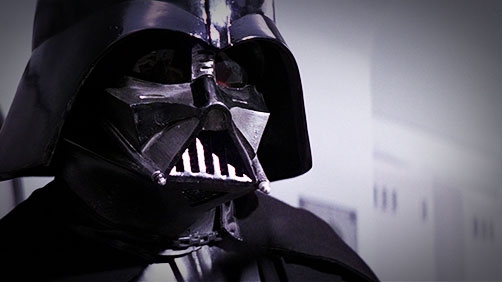 Express.co.uk
Following news that Disney has bought the rights to the lucrative sci-fi franchise and plans to make at least three more movies, industry insiders say the evil Vader will grace the big screen again.

"He's an integral part of the franchise. Replacing him is virtually impossible," explains a film mole.

"The plan is for him to return and play a significant role in the new films."
Well, I made it all the way to Tuesday without posting Star Wars news…
Also, keep in mind this is a notoriously unreliable British Tabloid. The only reason I'm linking it is to voice my opinion on this idea. And that opinion is this, brining Vader back in any capacity other than force ghost would be a huge mistake and completely destroy the redemption of the Episode VI. If they bring him back in a capacity other than that I don't think very many Star Wars fans — including this one — will be very happy.
Also:
Fellow old favourites Luke Skywalker, Han Solo and Princess Leia – played by Mark Hamill, Harrison Ford and Carrie Fisher – have already been tipped to reprise their respective roles.

While Vader seemingly met his end in the 1983 film The Return Of The Jedi it seems this will not stop his comeback.

"This is science fiction remember," we're told. "Darth Vader will rise from the ashes."
Don't you just love how those guys over there put unnecessary "U"s in words like "favourites"? It's fun.