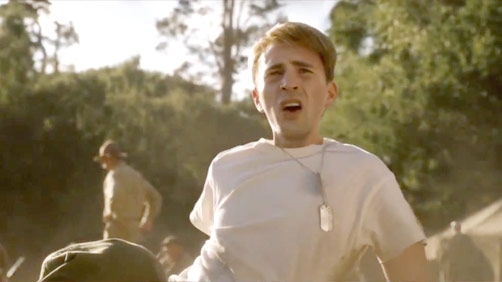 Movies.com
The Avengers and S.H.I.E.L.D. banned together to bring to you the most marvel-ous Blu-ray set in epic home entertainment. (No, they didn't really, But Marvel/Sony has, and it sounds great for super-hero fans.)
After much delay, Marvel's big Phase One Blu-ray set finally comes out this week. Featuring both Iron Man and Iron Man 2, The Incredible Hulk, Thor, Captain America: The First Avenger and The Avengers itself, this box set not only brings together all of Marvel's Phase One films, but does so with the heightened style they deserve (most of them anyway – I'm looking at you, The Incredible Hulk).
That's a sweet sounding Blu-ray set! And just look at the cases design. That's the closest any of us will ever own a product of Stark Industries. Anyone care to talk me out of getting it? Would anyone like to gift it to me?
To celebrate this incredible box set and the achievement found within, here are some of Marvel Phase One's best moments.
Here's my favorite clip in their Top 10 roundup: