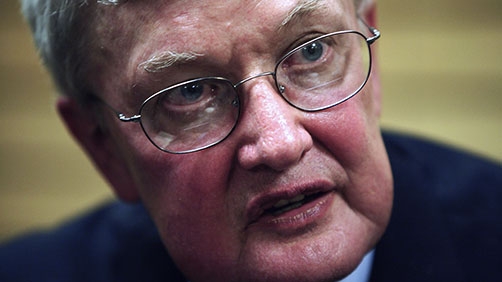 Roger Ebert
Typically, I write over 200 reviews a year for the Sun-Times that are carried by Universal Press Syndicate in some 200 newspapers. Last year, I wrote the most of my career, including 306 movie reviews, a blog post or two a week, and assorted other articles. I must slow down now, which is why I'm taking what I like to call "a leave of presence."

What in the world is a leave of presence? It means I am not going away. My intent is to continue to write selected reviews but to leave the rest to a talented team of writers handpicked and greatly admired by me. What's more, I'll be able at last to do what I've always fantasized about doing: reviewing only the movies I want to review.
...
Of course, there will be some changes. The immediate reason for my "leave of presence" is my health. The "painful fracture" that made it difficult for me to walk has recently been revealed to be a cancer. It is being treated with radiation, which has made it impossible for me to attend as many movies as I used to.
What sad news. I respect and admire Ebert in this business very much. Sometimes I agree with him and his reviews, sometimes I partially agree, and sometimes I flat out disagree. But one thing is certain, I respect his opinion and feel his reviews are always honest and well thought through. He is an inspiration to me as I think about my own writing and reviews and running this website. And especially when you consider what he has been through in the last ten plus years, but he hasn't let that slow him down any more than was absolutely necessary for his various treatments during that period of time.
He goes on to mention revamped websites, and other plans which I am looking forward to seeing unveiled and I hope we have many more years of Ebert film criticism and writing.