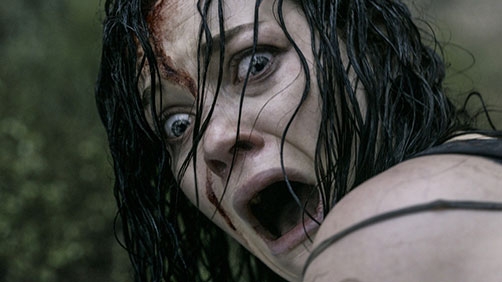 The box office has thus far had a bit of a lack-luster run. I don't think this weekend changes that for any individual film, but the overall total seems to be a bit more positive. Folks came out to the theaters this weekend.
#1 Evil Dead
Not a film I am in the least interested in, it did come in on top this weekend at $26 million in 3,025 theaters. With a foreign total of $4.5 million, the worldwide total is $30.5 million. And on a budget of $17 million I suppose the studios and producers will call it a win. l call it a massive loss for the human race that such a wretched looking film could top the box office.
#2 G.I. Joe: Retaliation
It's surprising to me that even in it's second week out this film could not muster the strength to overcome Evil Dead. The domestic total has come in this weekend at $21.1 million bringing the domestic total up to $86.6 million. Surprising to me is how well this obviously American film is doing overseas. The foreign total is $145.2 million brining the worldwide gross up to $231.8 million. That's on a production budget of $130 million.
I was not impressed with this film at all. It's not like the first G.l. Joe film was anything special, but it was decent fun with a decent plot. This film was entirely lack-luster. But things go boom, Dwayne Johnson is in it, and Adrianne Paiicki wears a red dress that shows off leg so I guess that's what audiences wanted.
#3 The Croods
For it's third week out, The Croods raked in a domestic total this weekend of $21.1 million. That's nothing at all to sneeze at in the third week.
And of course factoring in foreign totals, this one is making the studios a little bit of money. Worldwide total is sitting pretty at $330.7 million.
That's on a budget of $135 million. GO TEAM!
#4 Jurassic Park 3D
The studios have found a way to squeeze a little bit more money out of Spielberg's 1993 film. It's quite impressive actually. The price tag to do this film in the super special (and by special l mean gimmicky) 3D was $10 million. Taking in $18.2 million over the weekend more than made up for that. Funny that a film from 1993 could come anywhere near the top of the box office for even a weekend. Seems to speak to the anemic offerings of late don't you think?
#5 Olympus Has Fallen
Not surprisingly this film is not a huge money maker overseas. It's an even more U.S. centric film than G.l. Joe. But that's okay because domestically it has now made its $70 million budget back at $71.1 million. It's made a small amount of money overseas bringing the total up to $76.4 million.
---
I get all my stats from Box Office Mojo. If you want to read on past number 5, head on over here and check it out.
I do want to mention how The Host is doing since I mentioned on The Wrap on Friday that I would let you know how it was doing. The answer is not great. It only made $5.3 million this weekend placing it at #8 on the cart. The worldwide total is now $30.3 million. The production budget was $40 million. That's too bad since this film is certainly better than the top two on this weekend's chart.