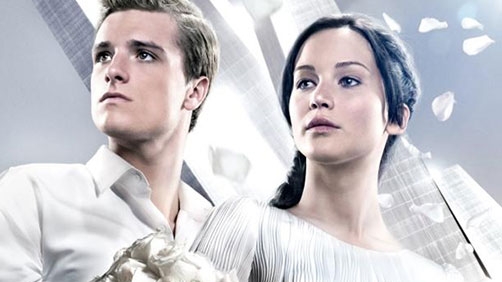 Now this is one I'm really looking forward to. Despite some of my irritations with the style of the first film and the characteristics of the filming, I found much more to like than to dislike about the first film (check out my review here, the fourth review ever written for MovieByte). Not the least of which is of course the cultural commentary carrying over the from the books.
And so far, though they seem to be changing some details from the books, they seem to be doing it in the right way. In fact I'm sort of hopeful that the films can correct some of the problems and weaknesses I found in the books. But we shall see how that goes.
In the mean time, have a look at the teaser trailer. It's looking good.