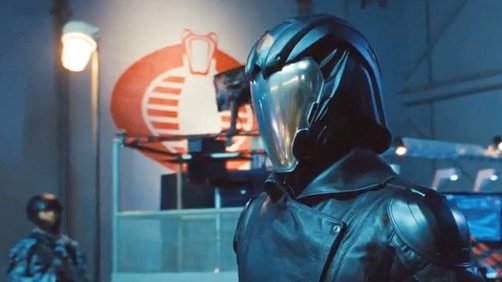 JoBlo
G.I. Joe: Retaliation has already paid the bills, so Paramount is readying the next installment.
Variety is reporting that Paramount is quite pleased with how G.I. JOE: RETALIATION has performed so far and are planning on adding another film to the franchise. Although many of us questioned Paramount's decision to push back G.I. JOE: RETALIATION in order to tweak the film, it looks like in the end they may have made the right call (at least financially) and they must feel at least a little vindicated after taking a beating from most people about the film's delayed release.
Keep in mind that Retaliation started its wide release on Thursday, so it had a long weekend in the states. Second, Retaliation made $80 million outside of the U.S., so it's doing better internaionally than domestically.
What this means is, although it's monetarily successful, it's not necessarily deserving of the prestige that comes with headlines like "GI Joe: Retaliation Annihilates Box Office With $41 Million Debut."
G.I. Joe isn't especially impressing the audiences that see it. It's most unfortunate, but I'm deeply concerned that Cobra Command has brainwashed a significant number of the moviegoing public….