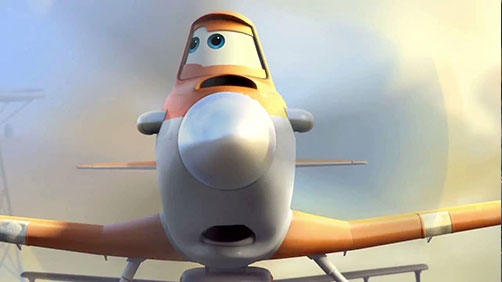 This video tells us almost nothing except that it's going to be a computer animated extravaganza. Looking at the cast list on IMDb, it looks like Val Kilmer and John Cleese are the two big names that I recognize so there's that.
John Lasseter is a producer and I love his work so I'm willing to give this thing a chance I suppose. After all, Disney did turn out Wreck-it Ralph which was some very spectactular animated filmmaking, and John Lasseter was behind the scenes on that one too. Still, I'm going to take some convincing that this will be any good.
Planes makes its debut on August 9 of this year.
"Planes" follows the adventures of Dusty Crophopper (Dane Cook), a cropdusting plane who dreams of competing in a big aerial race—which would all be well and good were it not for the fact that he's afraid of heights. Luckily, Dusty's got a mentor, Skipper (James Keach), who can show him how to be Top Gun.