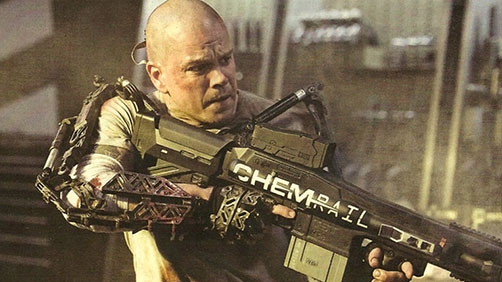 From District 9 director Neill Blomkamp comes a new sci-fi thriller, Elysium. I can't tell a whole lot about the plot yet, but I'm not convinced I am going to like the ultimate message of the film about equality, taking from the haves to give to the have nots, etc. But maybe I don't know what I'm talking about yet. And it does look to be at least an entertaining science fiction film.
This film will be in theaters on August 9.
Set in the year 2159, where the very wealthy live on a man-made space station while the rest of the population resides on a ruined Earth, a man takes on a mission that could bring equality to the polarized worlds.