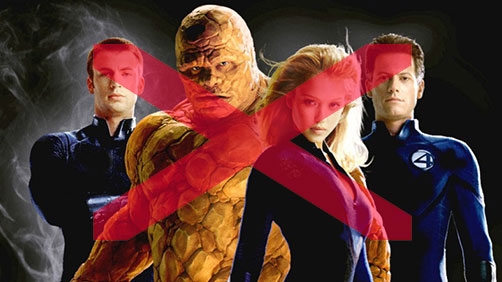 Vesna Sunrider - FilmoFilia
Filming details have surfaced for Fox's 2015 big-screen reboot of Marvel's First Family, The Fantastic Four, revealing the production's working title and principal photography's surprising start date.

As reported by Production Weekly via Twitter, the reboot based on Marvel's First Family and directed by Josh Trank will start shooting under the working title Henry Street, as soon as June 17th!
Uhh, what?!? That franchise just got started, now they're rebooting it. What on earth? Can someone please explain what is going on with this phenomenon? I don't get it. Why did we need a reboot of this franchise?
I think the conversation for this went something like:
Only, I don't think they put quite that much thought into it.
Ugh!