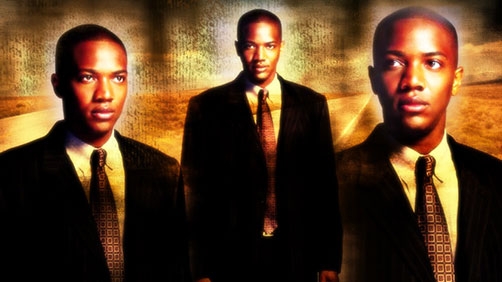 Angie Han - /Film
Joss Whedon's habit of calling back former Whedonverse alums is well established. But with the exception of Clark Gregg, who'll reprise his role from the movies as Agent Phil Coulson, the cast of S.H.I.E.L.D. has so far been populated with all-new faces. (Well, new to Whedon.) That changed today, as former Angel star J. August Richards joined the ABC superhero series in a mysterious role.
Excellent! I haven't seen him in anything for a while and I liked him in Angel so this seems like a good thing to me.
Other info:
Aside from Gregg, Richards joins Ming-Na, who plays soulful soldier Melinda May; Chloe Bennet, who was cast as superhero fanatic Skye; Brett Dalton, who portrays rising S.H.I.E.L.D. star Grant; Elizabeth Henstridge, who plays science whiz Gemma Simmons; and Iain De Caestecker, who's set for tech guru Leo Fitz. In addition, Cobie Smuldershas been rumored for an appearance as her Avengers character Maria Hill.