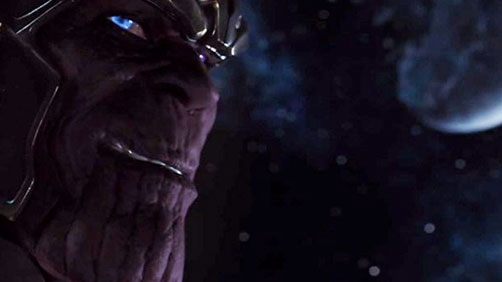 Matt Goldberg - Collider
Marvel: Phase Two hasn't even started to hit theaters, but sometimes you just want to rush to desert. While walking the red carpet at the Iron Man 3 premiere, writer-director Joss Whedon was asked a couple questions regarding The Avengers 2. First up, since it sounds like Robert Downey Jr. is considering retirement from the Marvel Universe, some may be wondering if we'll see Iron Man flying around in Whedon's film. Whedon responded, "I am not the guy who has to worry about him being replaced. He is Iron Man at this point. When I heard that he was cast I knew that something had just changed, and I usually don't know stuff like that." It sounds fairly certain that Downey is on board forThe Avengers 2, but beyond that, Whedon doesn't know if the actor will continue with the series.
And:
"Well, Thanos is more powerful. He is so powerful, he is not someone you can just trot out and punch him. Like he did in the comics, you want him to be threading through the universe and to save the big finale for the big finale. He is definitely a part of what I've got going on. The thing about the Avengers is that they are very powerful, but they're not very stable. So, there will definitely be some people that will shake them up in the next installment."
So yeah, we'll definitely be seeing Thanos in the next film, not that I had any doubts.