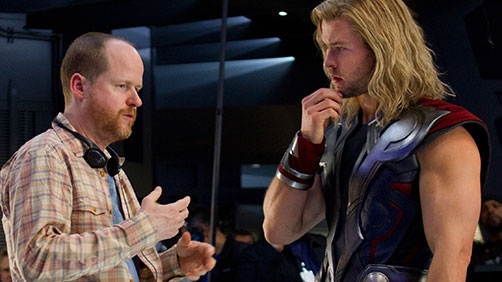 Joss Whedon's The Avengers was the biggest movie of 2012. It brought in a domestic total of $623.3 Million, and a worldwide total of $1.5 Billion. Yes that's with a "B", and yes, you are reading that right. It made $888.4 Million overseas. It's a little crazy, right?
So it's no surprise that everyone is excited about The Avengers 2, and the Marvel universe in general. Everyone is always begging Joss Whedon to throw us some juicy details about the upcoming film. Of course he can't tell us much, both contractually, and as a good story teller. Who wants to spoil all the fun, right?
But Joss Whedon is always tons of fun to listen to, even if he can't tell us much (quoting Joss from the YouTube video, "I'm not even allowed to tell you if there's a plot). Take a look at the videos below.