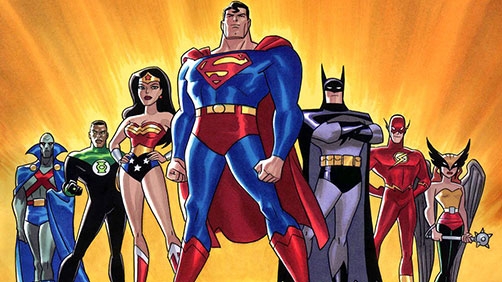 Kevin Jagernauth - The Playlist
And while Nolan has played cagey about it (as he has been with "Man Of Steel," refusing as usual to reveal too much about the movie he's producing for Zack Sndyer), Warner Bros. has now dashed fanboy wet dreams.

"No, no it's not," WB president Jeff Robinov told EW when asked if it was true that Nolan would produce "Justice League," or if Christian Bale would once again wear the cowl. Nolan's reps also confirmed he wasn't involved with "Justice League," and it's clear he's moved on, focused on his sci-fi "Interstellar." But perhaps the biggest question of all facing Warner Bros. is how they can move forward if Nolan's complete story in "The Dark Knight" trilogy can't be touched. Well, maybe it can…

Asked if Nolan's trilogy will stand alone, Robinov made a pretty interesting about-face, stating: "They do. Or they did. Where we go in the future is a whole other conversation." I guess we can cue up those Joseph Gordon-Levitt rumors again? (Even though they were squashed at the time). EW isn't quite sure if Robinov meant Nolan's trilogy could be spun off from or if he was saying the next Batman films won't be walled in, but vagueness = internet hysteria.
Yeah, come on guys, no news here. There's nothing new, and I don't really see Nolan returning to the Batman universe. That's just not the kind of guy he is. I think it far more likely that the studio will completely reboot Batman. The precedent has unfortunately been set by The Amazing Spider-Man and they've had good success with it, so expect to see that happen here. That's my opinion.