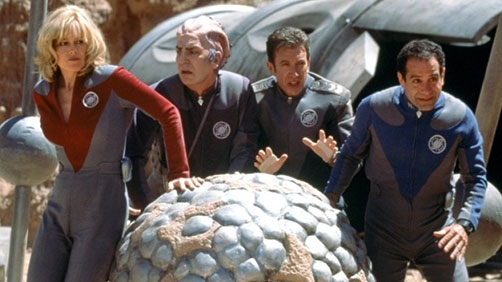 Digital Spy
"It's complicated," he told Flavorwire. "I can't get into it because it only gets me angry, because I'm so proud of that movie.

"For a while there, and someday we may actually get there, we actually talked about doing a television show which would be sort of fun because it would be a TV show looking at a movie that's looking at a TV show, something like that.
I'd certainly watch more Galaxy Quest. Some have been known to say it's the best Star Trek film that never was. While I don't quite agree with that, it is an awesome comedy film making fun of Star Trek and the like and I would watch a sequel any time!
Here's the trailer for the original Galaxy Quest in case you need to be reminded about the film, or just want a laugh this morning.