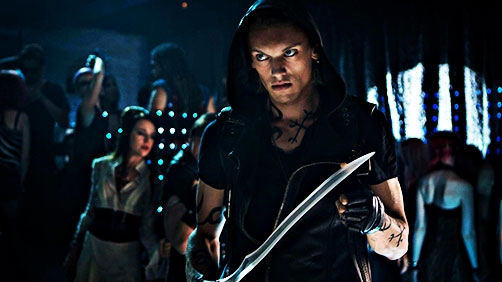 Borys Kit - The Hollywood Reporter
Young adult franchise hopeful The Mortal Instruments: City of Bones doesn't open until August 23, but Constantin Films is already working on a prequel.

The company has thrown into development Infernal Devices, an adaptation of the spin-off book series written by Mortal Instruments author Cassandra Clare, and has hired Stephanie Sanditz to write the screenplay.

Mortal Instruments, a best-selling series of fantasy romance books, centers on a young girl who discovers she is part of a hidden race of angels known as Shadowhunters locked in a battle with warlocks and vampires called Downworlders.
Whoa! Slow down, slick! We're getting a little ahead of ourselves here don't you think? Maybe we should see if this film is any good and if it is well received before we break out the champaign and starting making another one, don't you think?
Well, whatever, it's not my money their spending… although, if they make it, I'll probably have to see it and review it one way or the other.