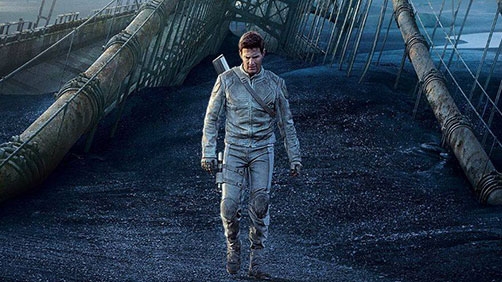 As we do each Wednesday, we'll be streaming The MovieByte Podcat live at 6:30 PM Central Time and we'll be talking about Oblvion. It was a great film and I'm sure we're going to have some great discussion about it. I mean, just the soundtrack alone bears talking about. But it also had great story, great concepts, and a great plot.
And you can join in the fun too by joining us live and participating in the chat on the live page where we can interact with you as the show unfolds. If you have opinions you want heard, this is the way to make it happen. And we always enjoy having a live audience!
So make plans to join us Wednesday at 6:30 Central.