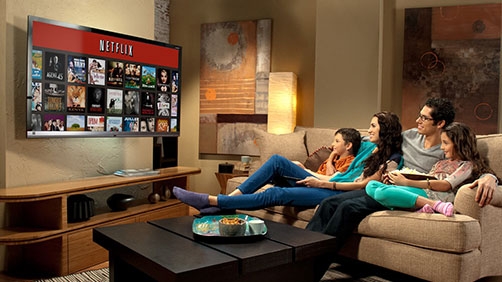 Angie Han - /Film
As other streaming services scramble to catch up to Netflix, Netflix has long eyed HBO as its biggest rival. And if Netflix isn't hasn't pulled off a decisive win quite yet, it is at least closing in. The company reported that it had 29.17 million domestic subscribers in the first quarter of 2013, surpassing the 28.7 million reported by HBO at the end of 2012. Netflix's numbers represent an increase of 2 million domestic and 1 million foreign subscribers since the end of 2012.
Crazy, right? But this streaming thing is just a fad, people don't want their content on demand. Traditional media companies have nothing to worry about and should keep their head… in the sand.
/sarcasm
This part is slightly worrisome for the short term though:
In keeping with Netflix's new emphasis on "exclusive and curated" content, the company has decided not to renew its deal with Viacom Networks, which includes MTV, BET, and Nickelodeon, when it expires this May. Instead, Netflix will aim to carry specific shows. "We are in discussions with them about licensing particular shows but have yet to conclude a deal," they said.
Hmm.