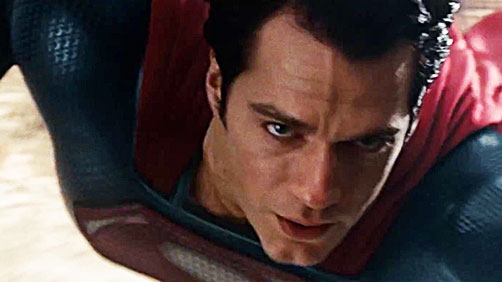 Talk about a week for epic trailers! Yesterday just before lunch (for me anyway in the Central Time Zone), Star Trek Into Darkness released the last big, and quite epic, trailer before that film hits theaters. Then late yesterday, what is presumably the last big, and also epic, trailer for Man of Steel hit the internet leaving fans breathless. It certainly whet my appetite pretty good, and as much of an apologist as I am for Superman Returns, and as irritated as I am for yet another reboot, this trailer sufficiently did it's job to get me excited to see what Zack Snyder and Christopher Nolan have been up to.
It feels like there are a lot of big reveals in this trailer, but knowing Christopher Nolan and Co. and his extremely secretive nature, I'm guessing we have barely scratched the surface.
Don't take my word for it, see for yourself, and then be prepared to be excited. It's not like I planned otherwise, but I'll be planting myself in those theater seats on June 14.