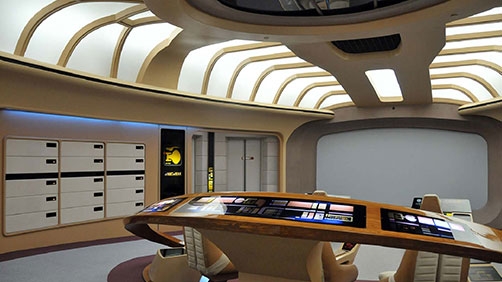 I like to get all geeky about Star Trek, but I don't know if I would be geeky enough to do something like this. Still, I'm glad someone is doing it. And via Kickstarter no less. Amazing what you can do with the power of crowdsourcing.
From the video description on YouTube:
We meet the organizers of the Enterprise-D restoration project and learn about their plans to reconstruct a complete starship bridge set from Star Trek: The Next Generation. Turns out, the pieces of this bridge were just left out to waste away in the Paramount Studio lot for years before being discovered and salvaged.