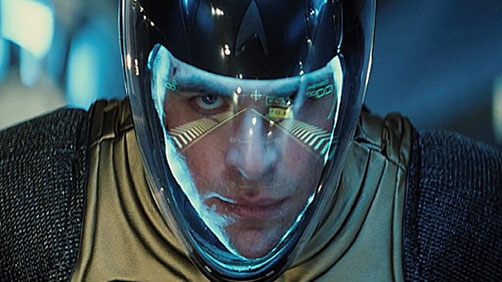 First up is a 30 second TV spot from the UK (the spot also runs in Australia) for Star Trek Into Darkness and features a little bit of new footage, and a lot of already seen footage from the myriad of other trailers. Despite my skepticism and my lack of love for the new JJ-Verse of Star Trek I can't help but start to get excited for another Star Trek film. I hope it's better than the 2009 film.
Second, the 21st Century Orchestra performed the score for Star Trek 2009 live to a projection of the film. It looks pretty cool. Here are a couple of clips (and check out the whole article about this on TrekMovie.com)
And in a Q&A, Giacchino was asked about the music for J.J.'s upcoming Star Wars film. It's not surprising that folks would be asking him about it since he has been a long time collaborator with J.J. on music. That said, only one person has scored the Star Wars films to date, and that is John Williams. Giacchino had this to say:
I will say this. One of the things that excites me most about Star Wars coming back is the chance to hear a John Williams score. He has been a great inspiration to me over the years. He has been a great teacher to me and good friend and I would love nothing more than to hear more of his music from that universe…so if it were up to me I would say, "John, you must do it."
See the clip in context here:
And finally, we have a U.S. based TV spot that aired during the MTV awards. The video I found is a little low quality but we take what we can get. And we actually get to hear Alice Eve and Dr. Carol Marcus speak in this one. She says, "You have a reputation Captain Kirk," in a British accent, which is a little strange since Dr. Carol Marcus in Star Trek II had no such accent. Obviously something is different in this timeline. She also doesn't seem to thrilled to meet Kirk from the tone of her voice.